Making Valuing any Business Easier
The Financial Analysis Tool, widely known as the 'FAT', is a powerful Excel based valuation platform that provides users a range of tools to professionally manage and expedite all the laborious tasks of business valuations, business modeling, and related assessments.
Systematizing the valuation process allows the user to follow intuitive paths to generally accepted and proven standards and methods of business valuations while spending less time inputting data, and more time analyzing and accurately reporting.
The FAT is specifically designed to support professionals in the Business Brokerage, M&A Advisory, and Business Valuation Professions with the primary focus on pre-transaction activities.
Dynamically enhanced on ongoing bases from user feedback, the FAT has been used by business brokers, M&A advisors, and valuation professionals worldwide since 2008 and passed the test of time. It is the Leading Valuation Tool used in the valuation and analysis of small to medium sized, privately-held enterprises.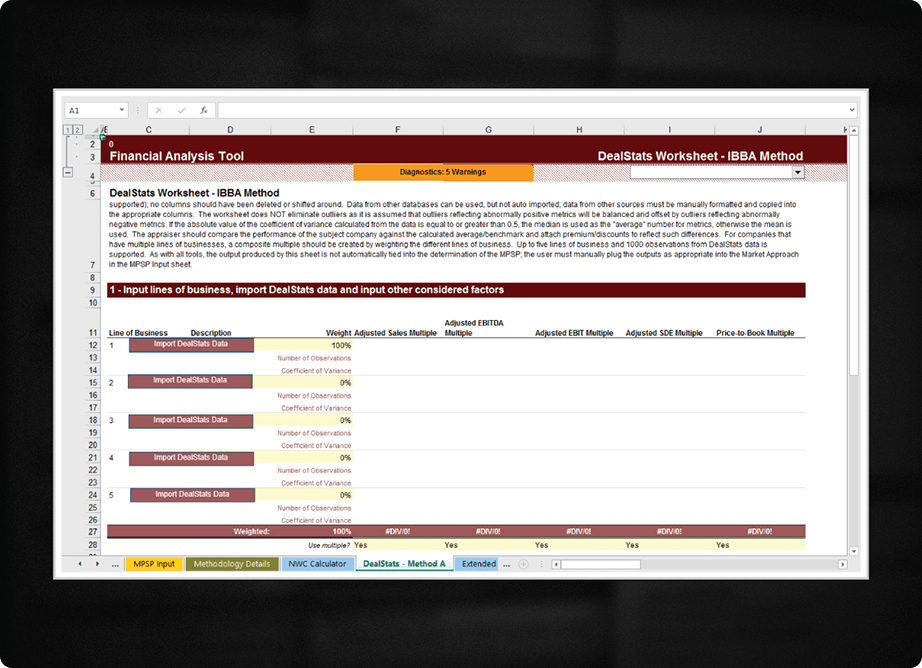 Software Compatibility
Importing comparable real-world deals from DealStats (formerly Pratt's Stats) with complete financials on acquired private / public companies.
Learn More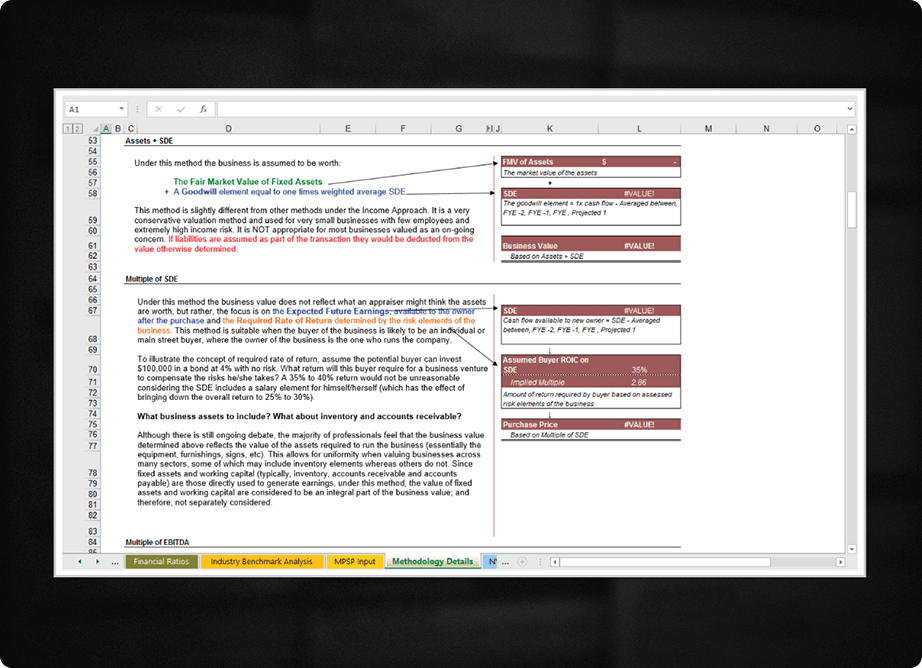 Generate Valuation Reports
12 recommended valuation methodology models ensures that the software can easily be customized to various businesses in different industries.
Learn More
Features
All reports and included templates (including marketing reports) are customizable to one's own
branding and content, and with the ability to create user-specific proprietary reports. The
functionalities of the FAT include but are not limited to:
Data Gathering and Record Keeping
Generation of Written Financial Analysis Questionnaires
Recasting and Normalizing
Financial and Performance Analysis
Reporting
Assessment and Impact of Multiple Factors (Performance Rations, Financing, Working Capital, Competitive Forces, Value Drivers, and more)
Business Valuations
Real Property Valuations
Marketing Materials Creation